Your digital running coach: the Joggo running app
Joggo makes running simple. Think of our running app as your personal running coach, nutritionist, and support group – right in your pocket. Whether you're a beginner or a pro, we meet you where you are – and get you where you want to be.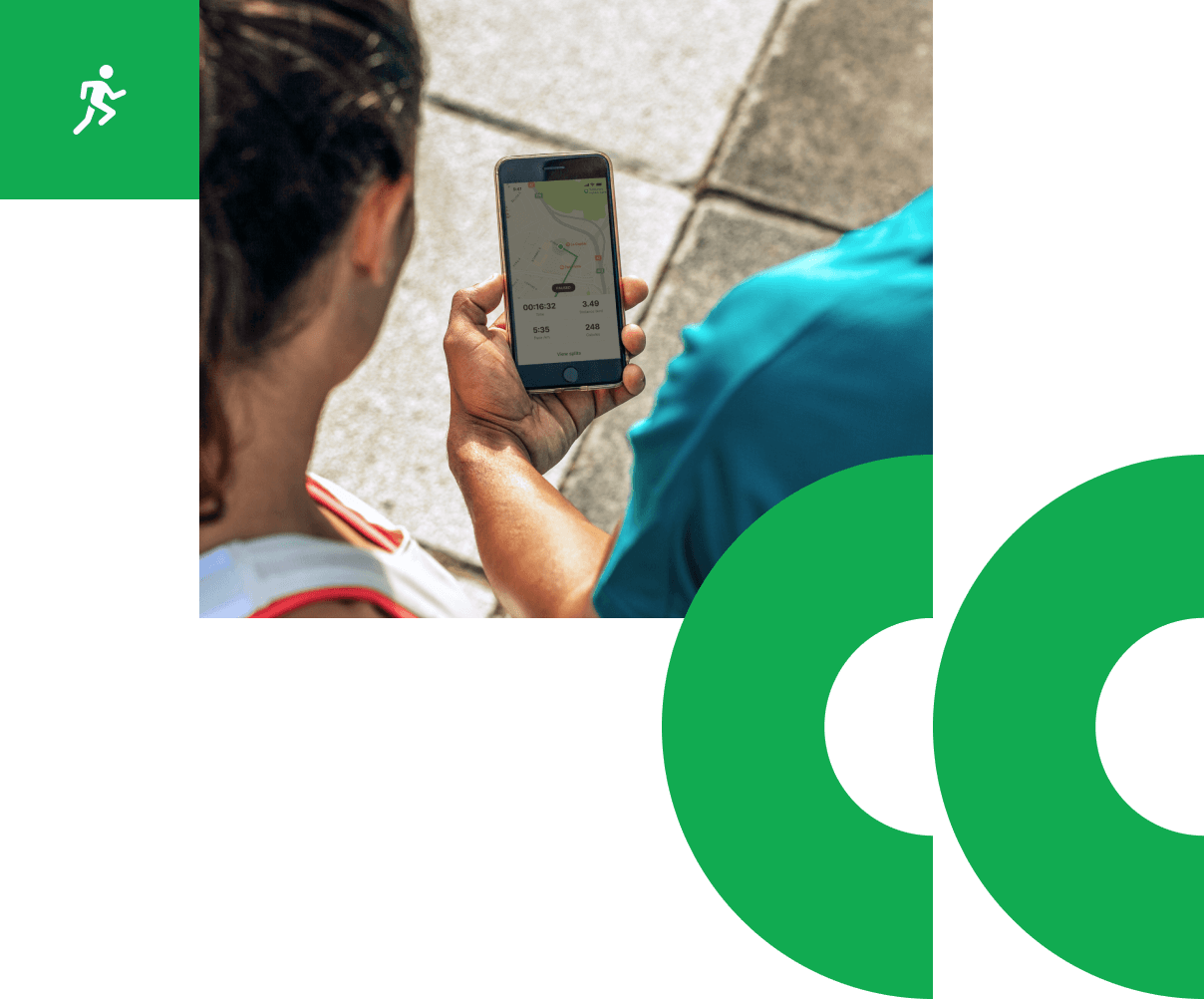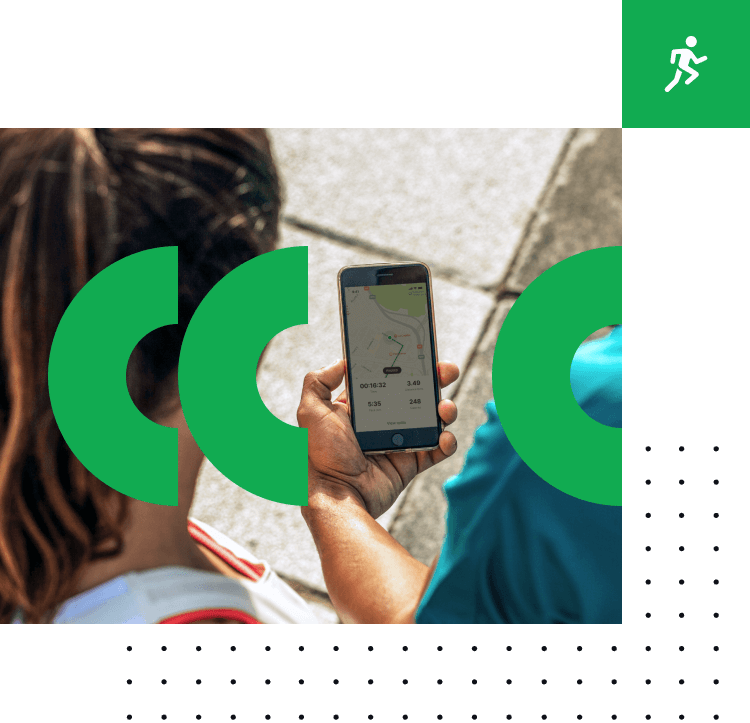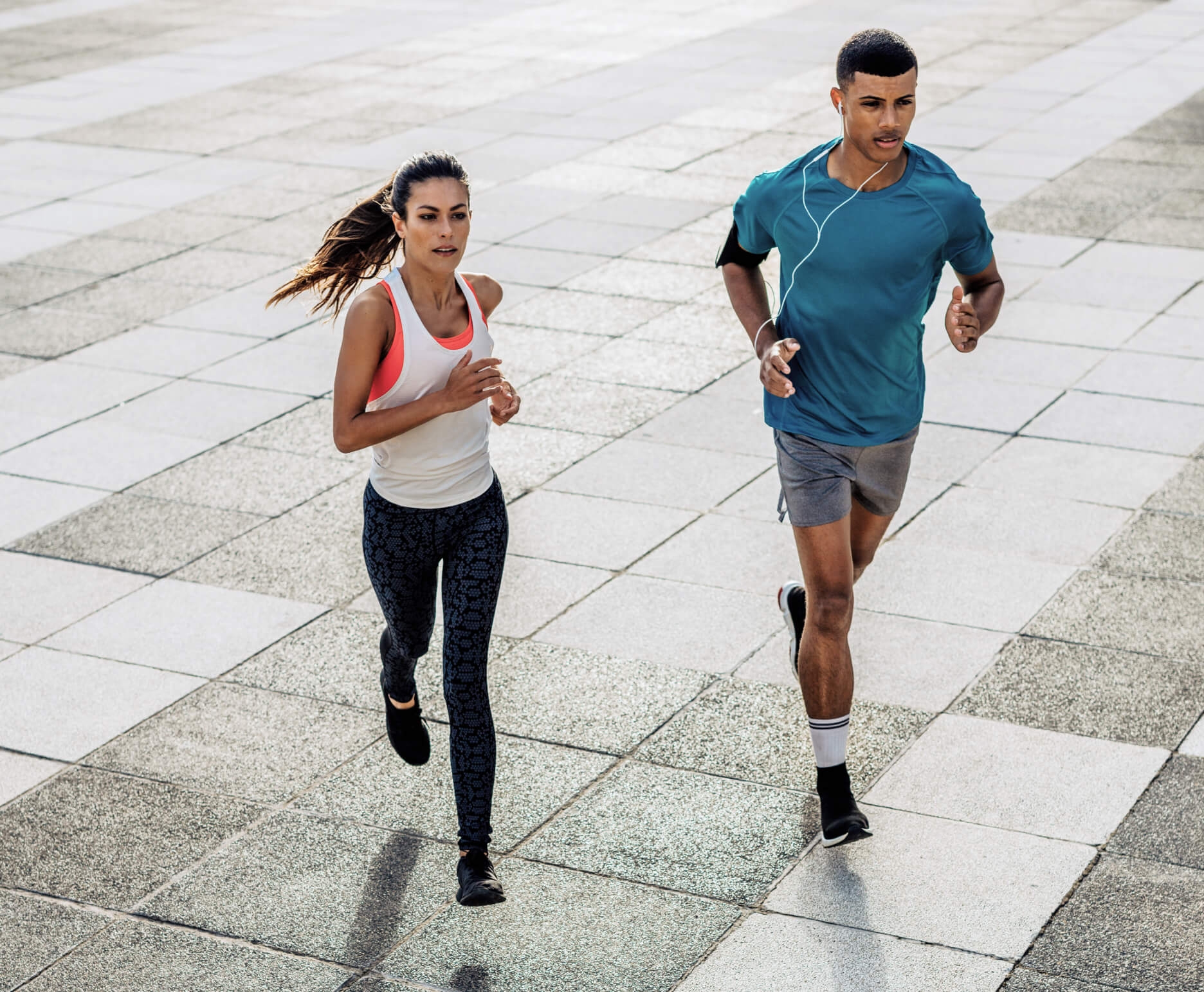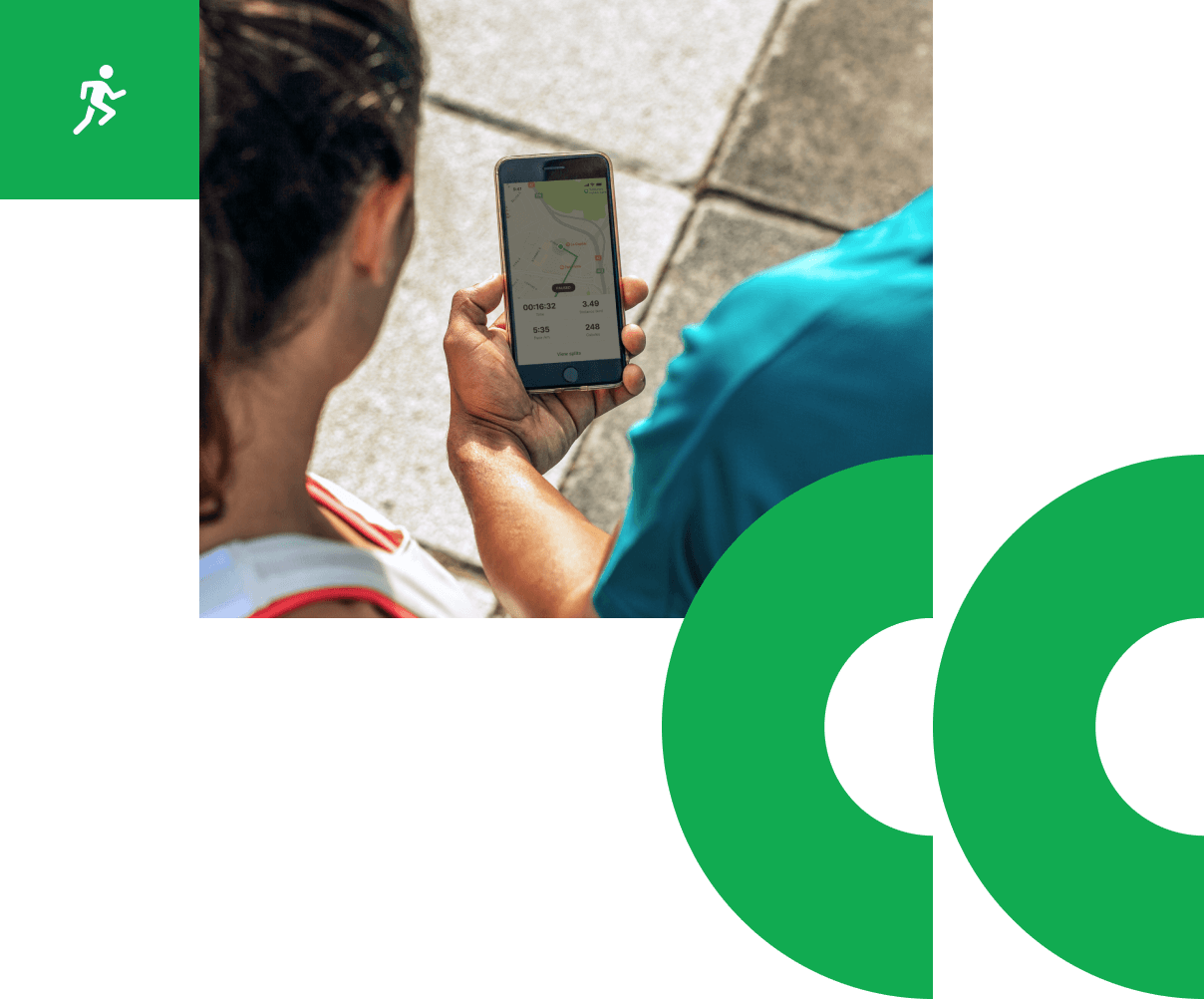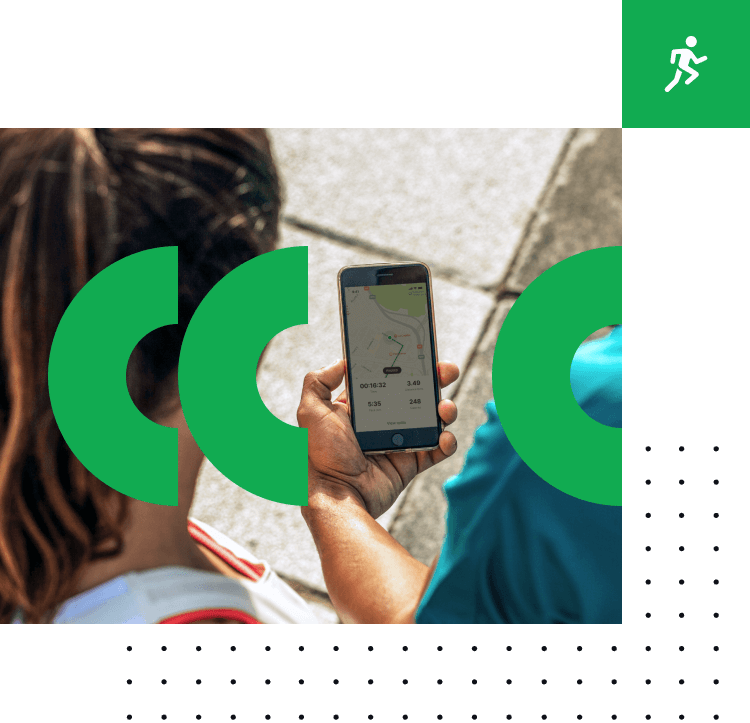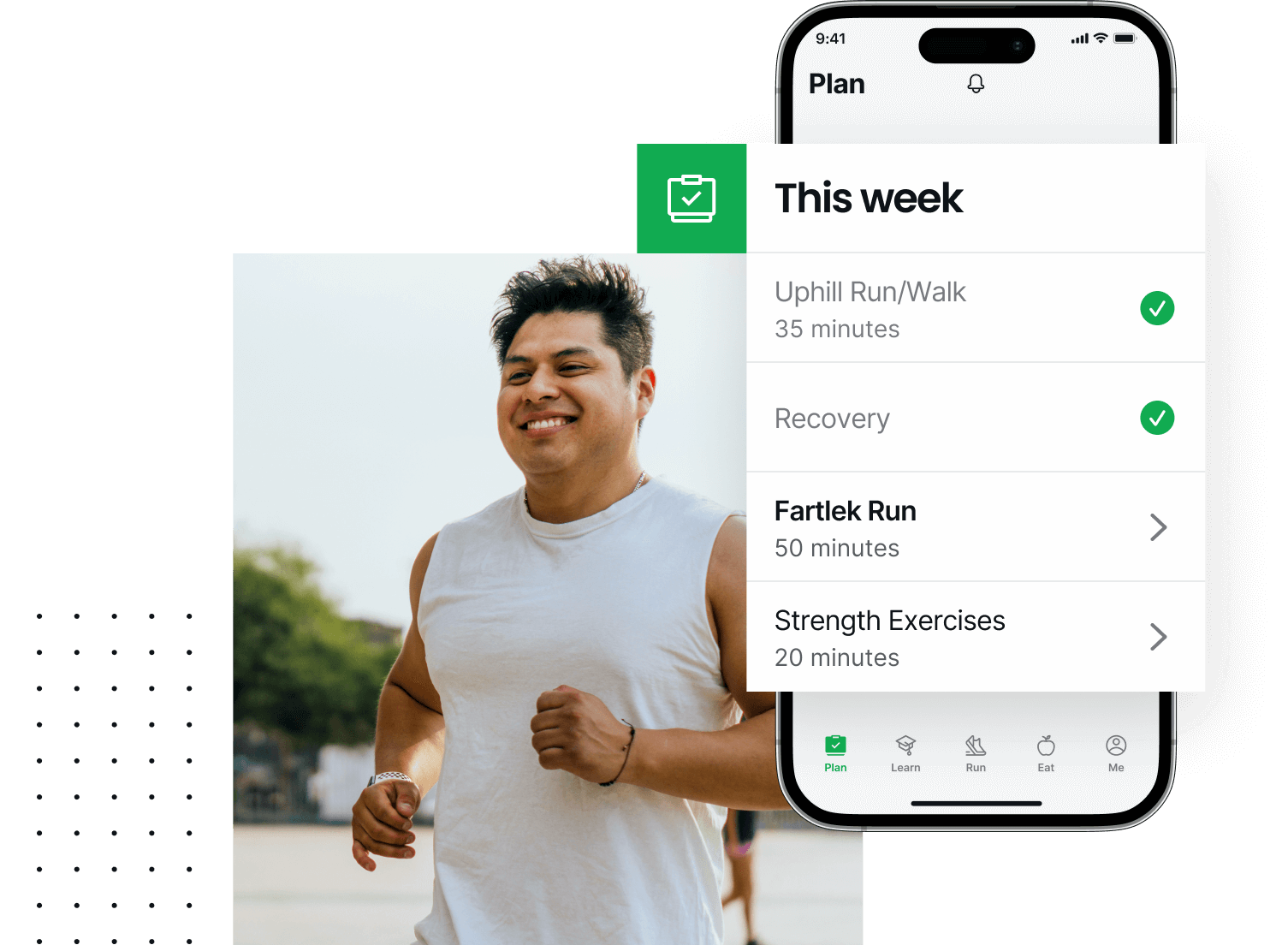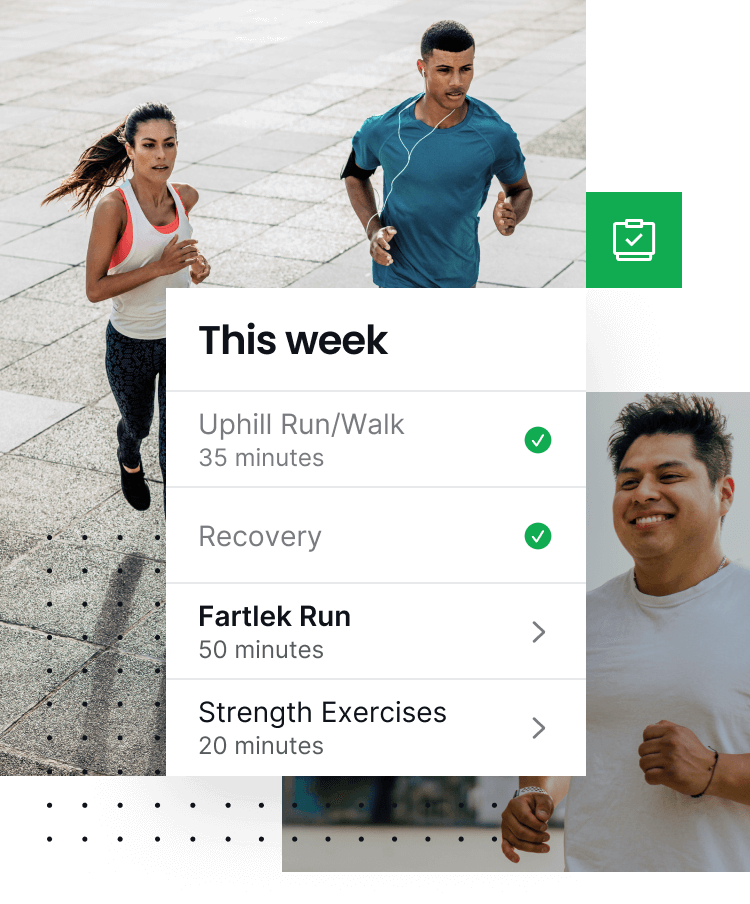 Personalized running plan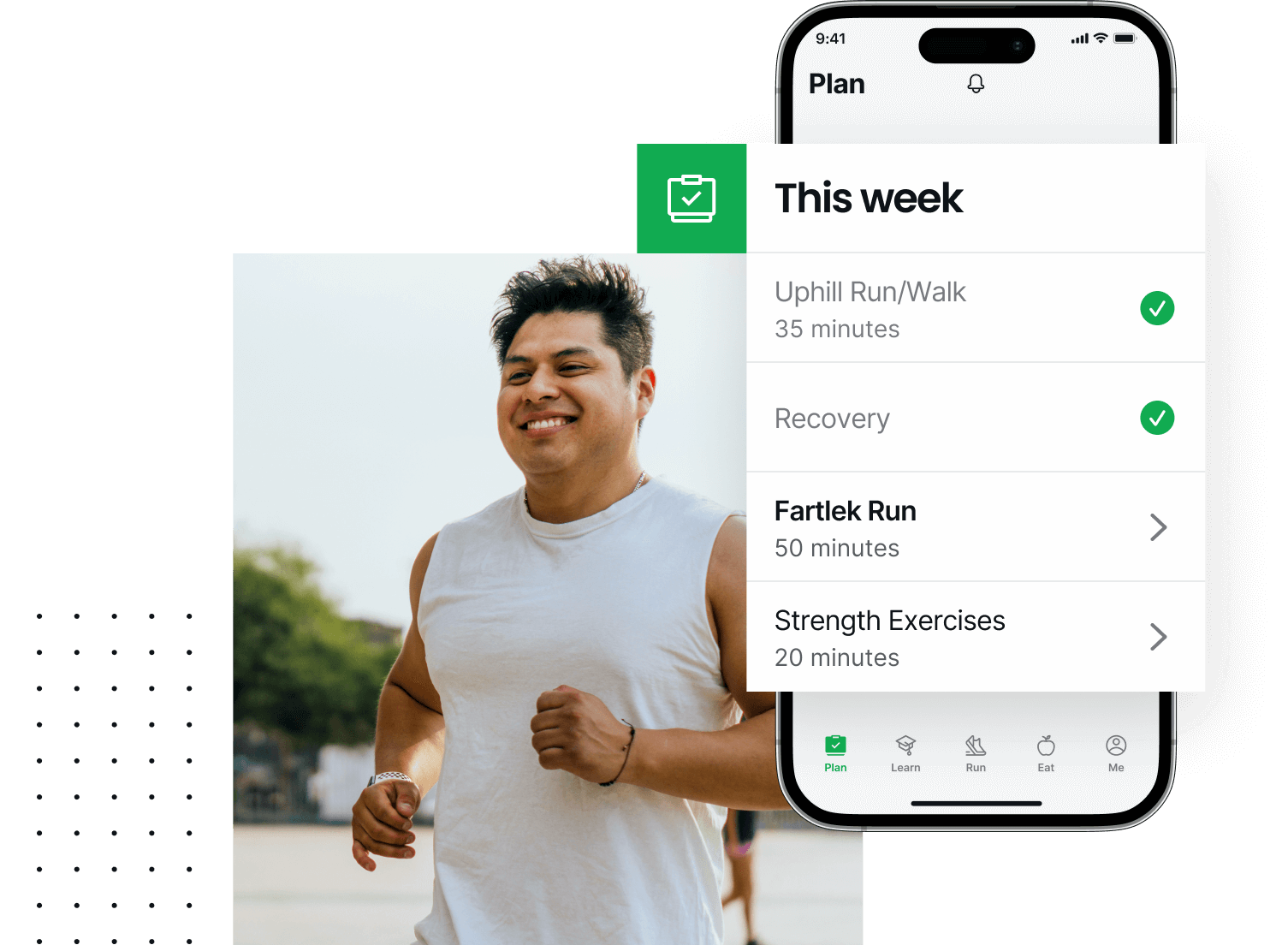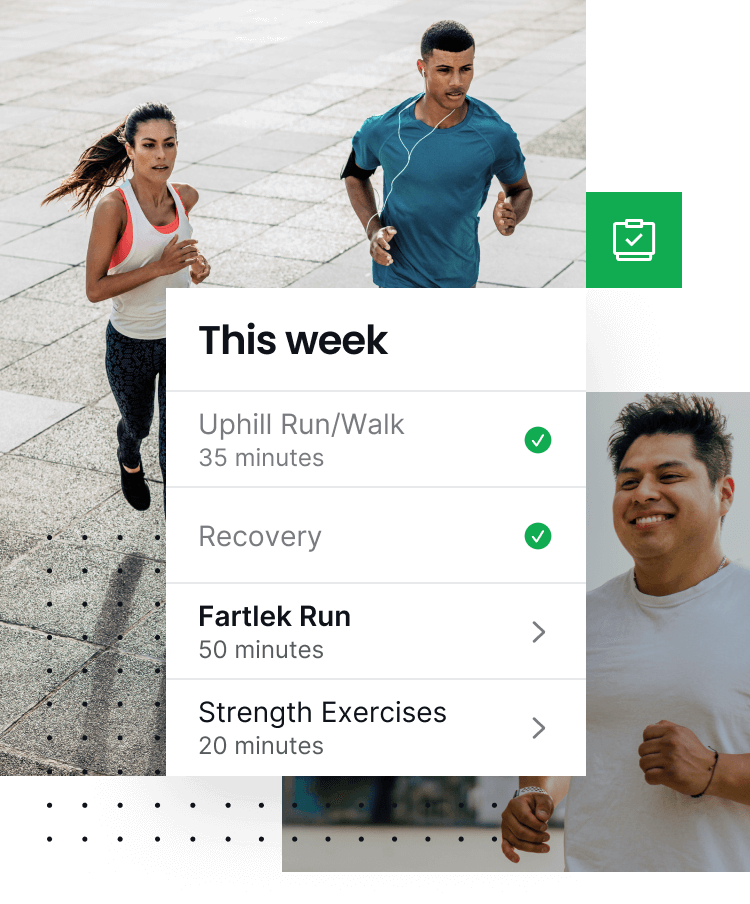 Running program based on your needs
With the Joggo running app, no two plans are alike. We'll build yours around your needs, your lifestyle, and your goals. Start by walking or sprinting – we'll adapt to you and guide you every step of the way, right from warm-up all the way to cool-down.
Custom workout plan for a stronger body
Tone your muscles, burn extra calories, and boost your running power with an additional workout plan adapted to your fitness level and created by our certified trainers. Train anywhere, anytime – all exercises are video-guided and equipment-free.
Treadmill running mode
If the weather is not looking good, or you just don't feel like running outside, we've got your back. Switch to treadmill mode anytime and run like no one's watching from the comfort of your home.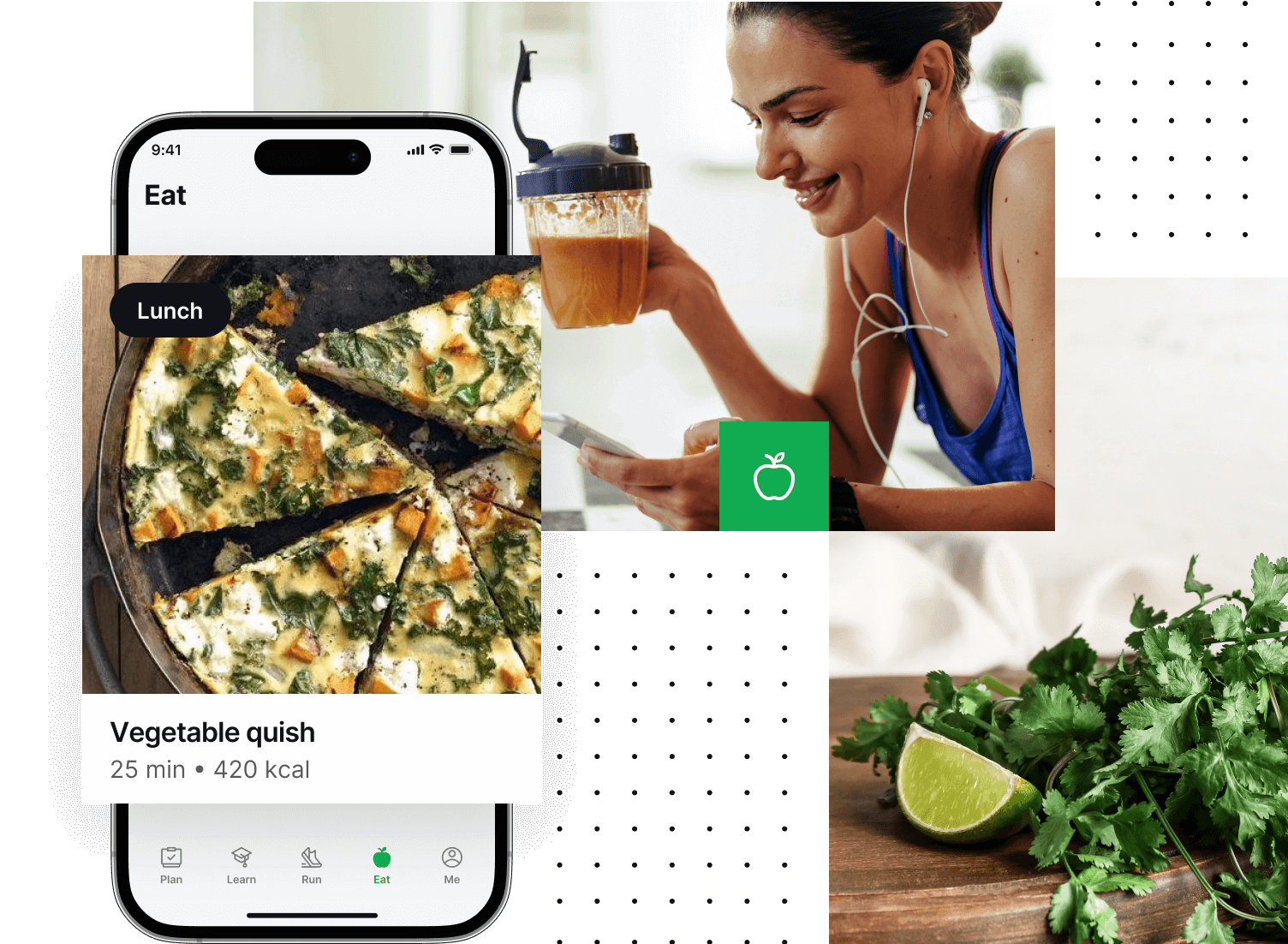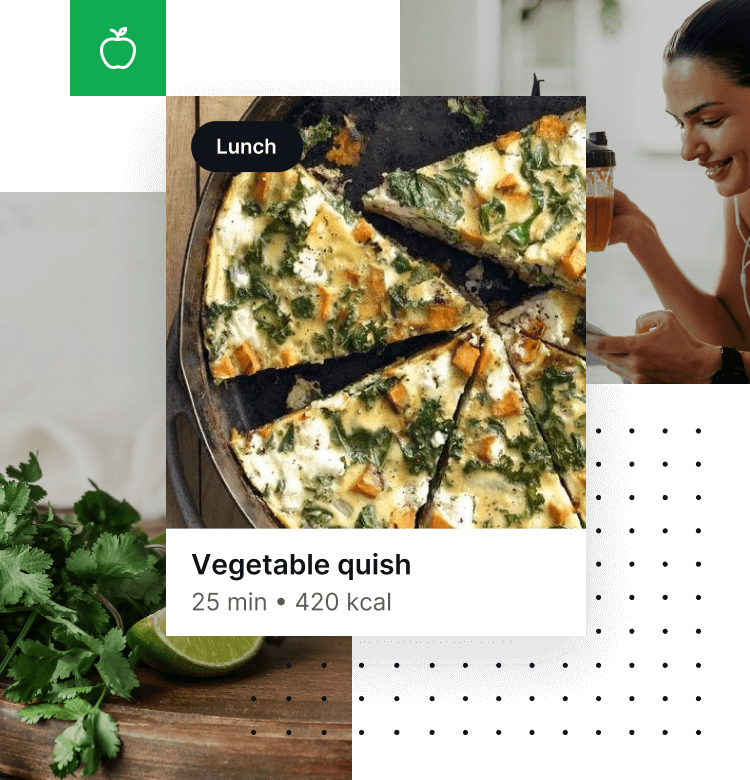 Meal plan tailored to your taste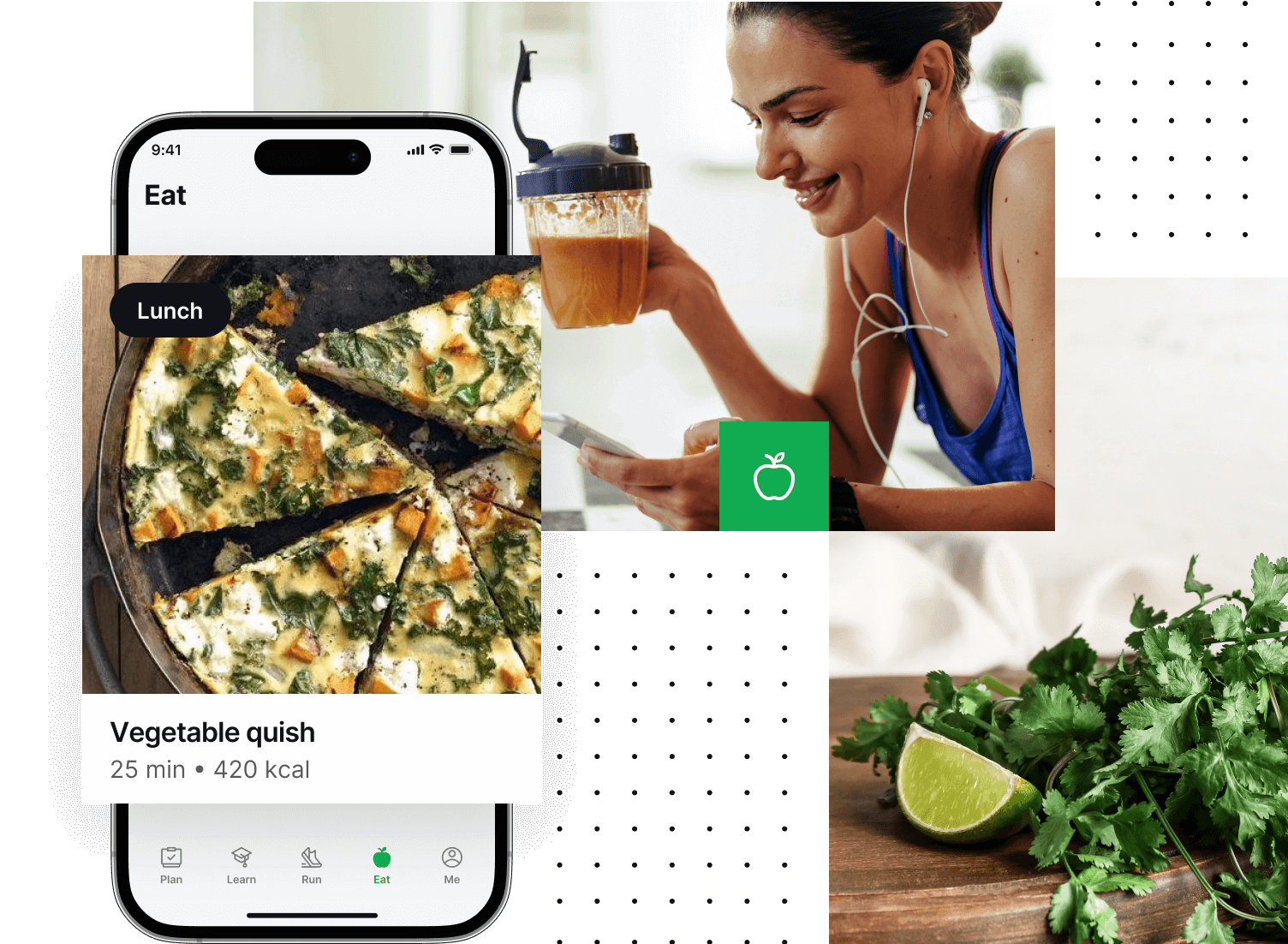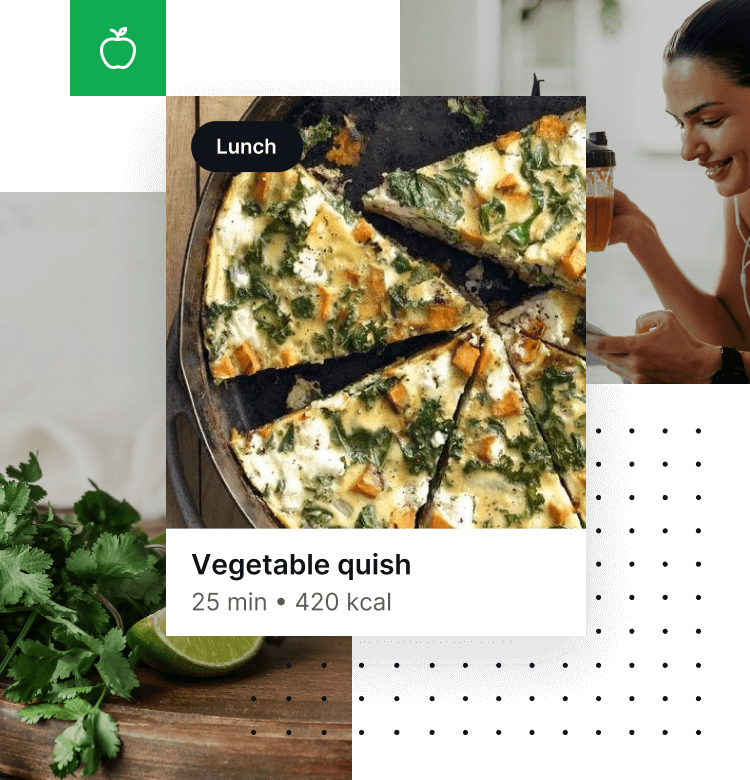 Hundreds of delicious recipes
Let us know your food preferences and dietary requirements, and enjoy a meal plan with new recipes every week. Save time and fuel the journey to your goals with the foods you love
Optimal nutrition for running
Hit the sweet spot between optimal nutrition and weight loss with a customized meal plan created by our certified nutritionists. Enjoy more energy on your runs – and help your body recover on rest days.
Only simple, affordable ingredients
Find everything you need at your local grocery store and create nutritious meals at home. Because eating healthy doesn't have to hurt your wallet.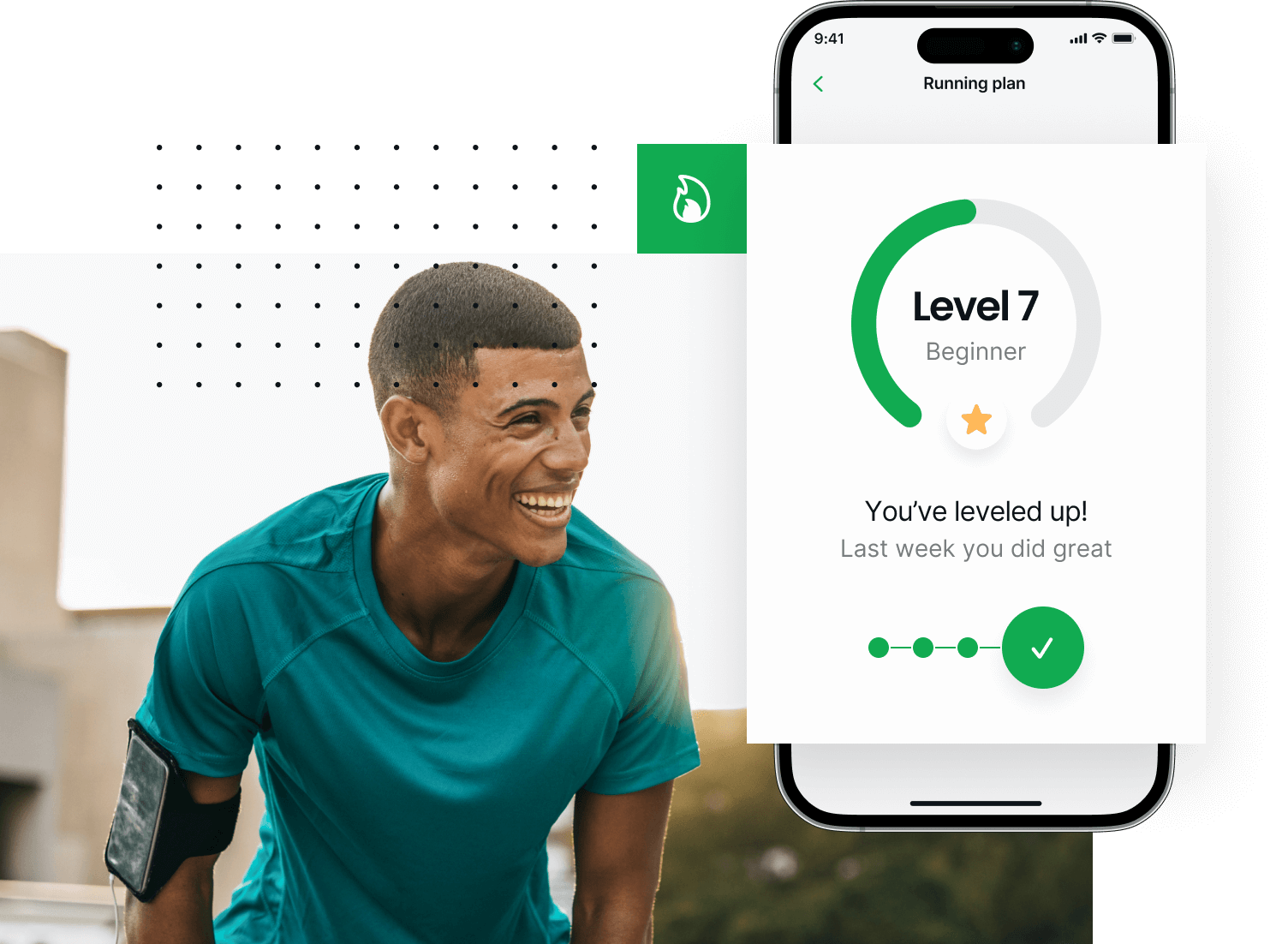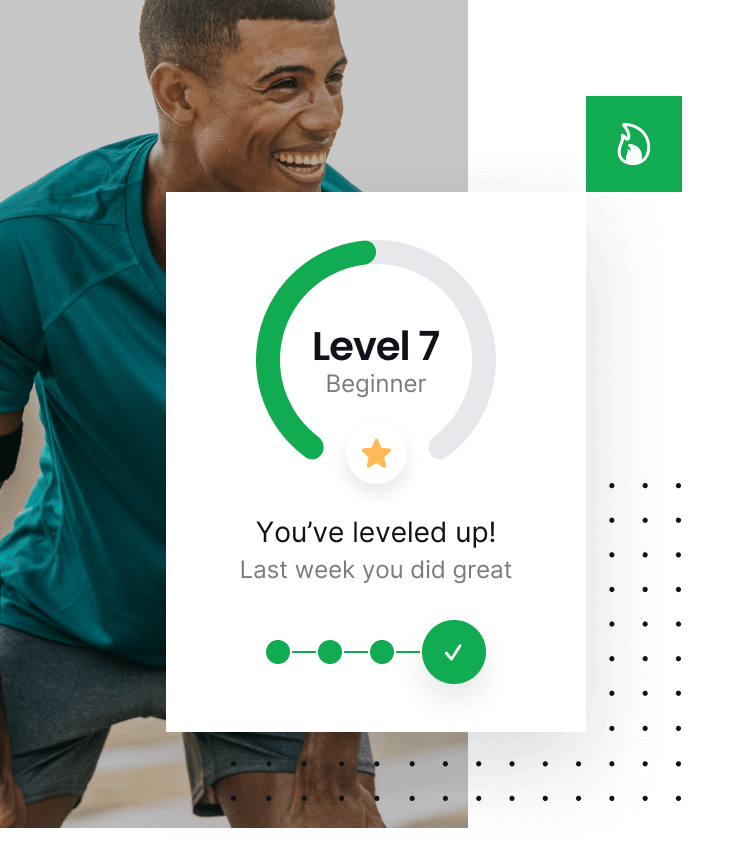 Keep your motivation up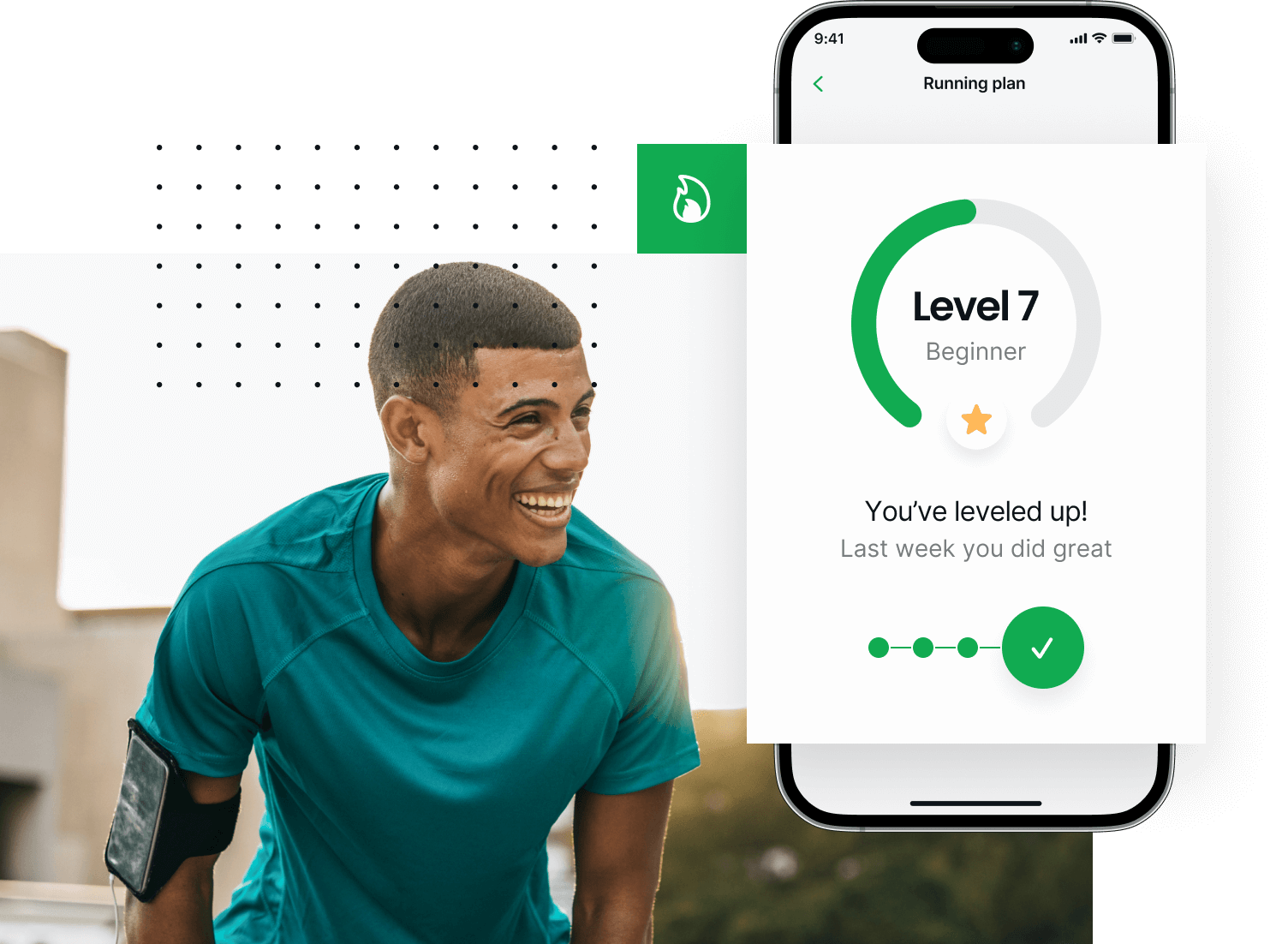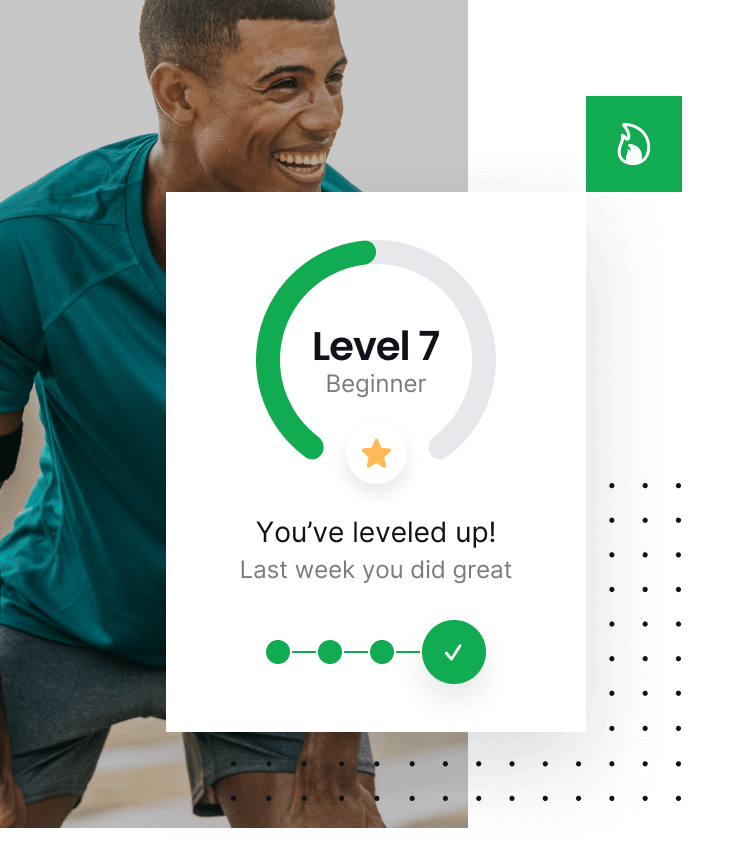 Audio-guided running to cheer you on
No need to glance at your phone – our running app will tell you what to do when you're halfway and cheer you on when the going gets tough. Keep your eyes on the prize, and we'll take care of the rest.
Running tracker to monitor your progress
Keep track of your running distance, duration, and weight, and watch yourself get better with each run. Plus, our reminders will help you stay consistent with your new healthy lifestyle.
Running program that adapts to your progress
Complete an assessment run every two weeks and unlock new running levels as you progress. We'll analyze your results and feedback – and adjust your running program accordingly.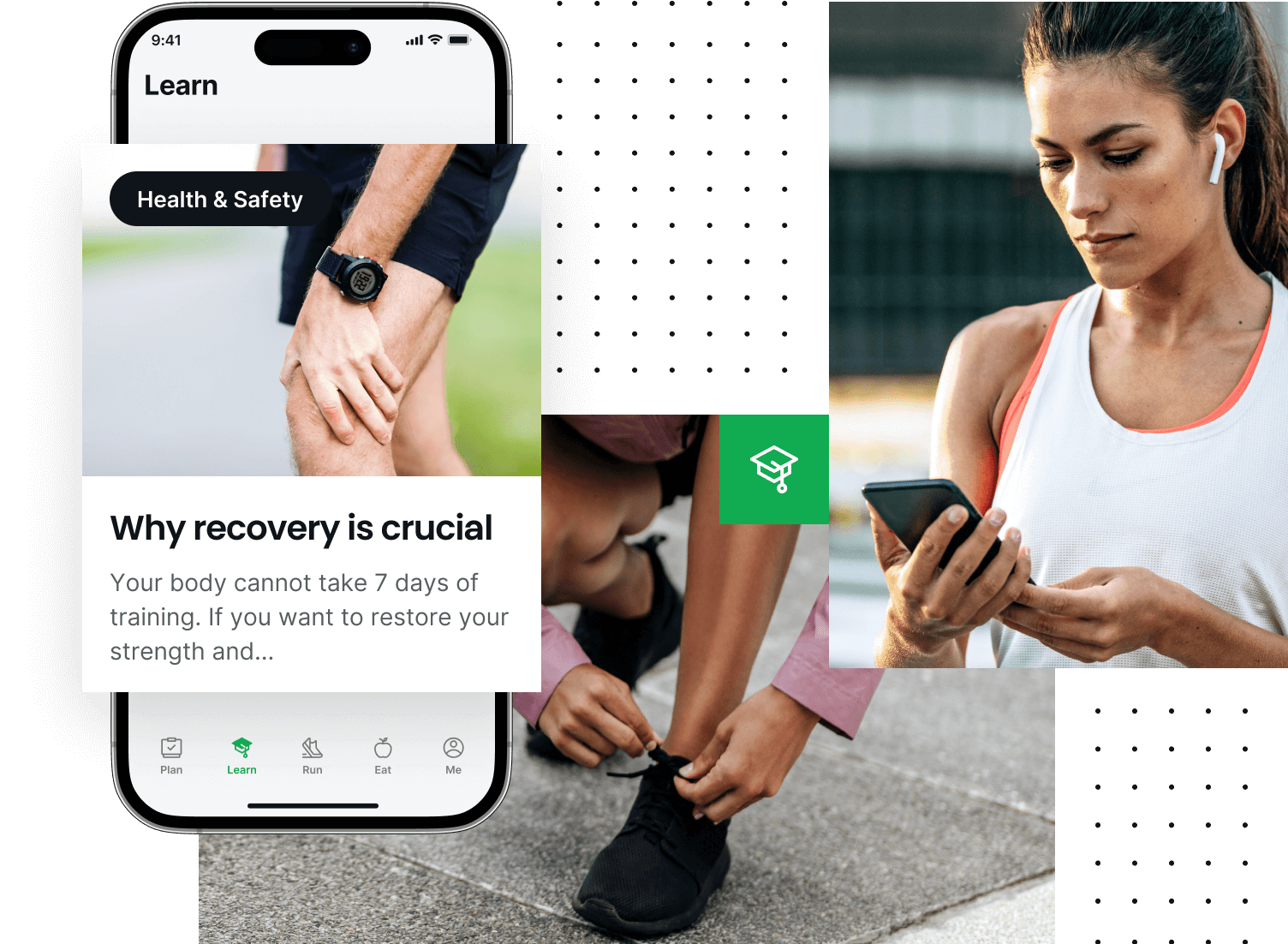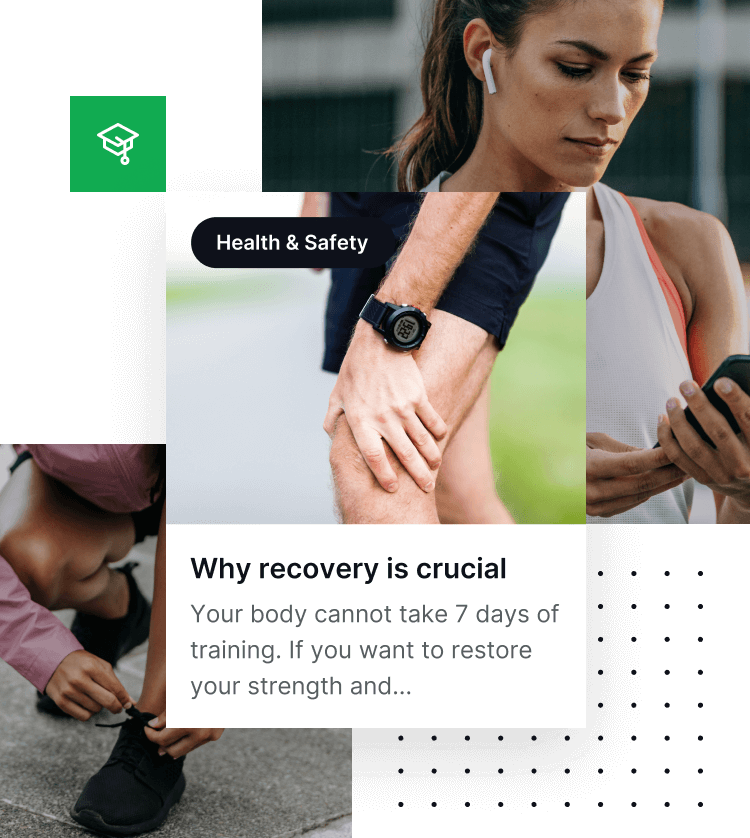 Grow your knowledge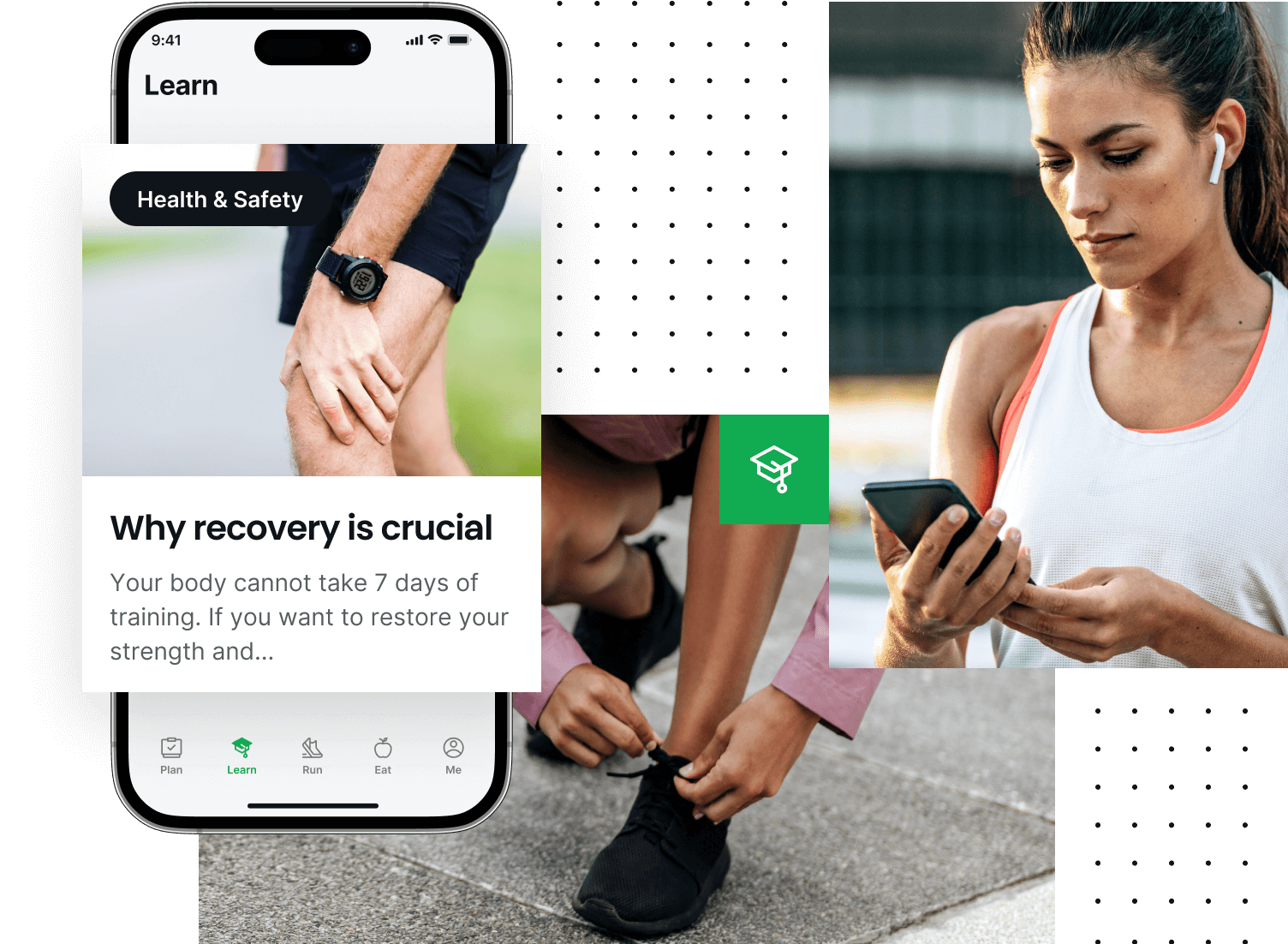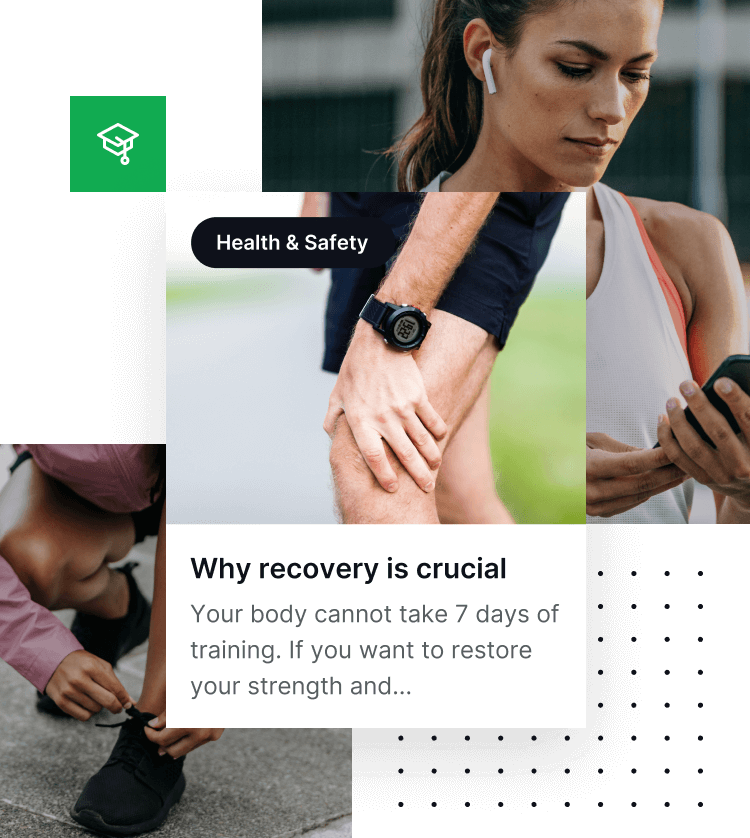 Learn the basics of running
Beginnings are always the hardest – but not if you have all the right tools. From running shoes to rest and recovery, our in-app articles will give you all the guidance you need right at your fingertips.
Dive deeper as you progress
Explore more advanced topics as you progress. Grow your knowledge of sports, health, and nutrition, and let it boost your running results.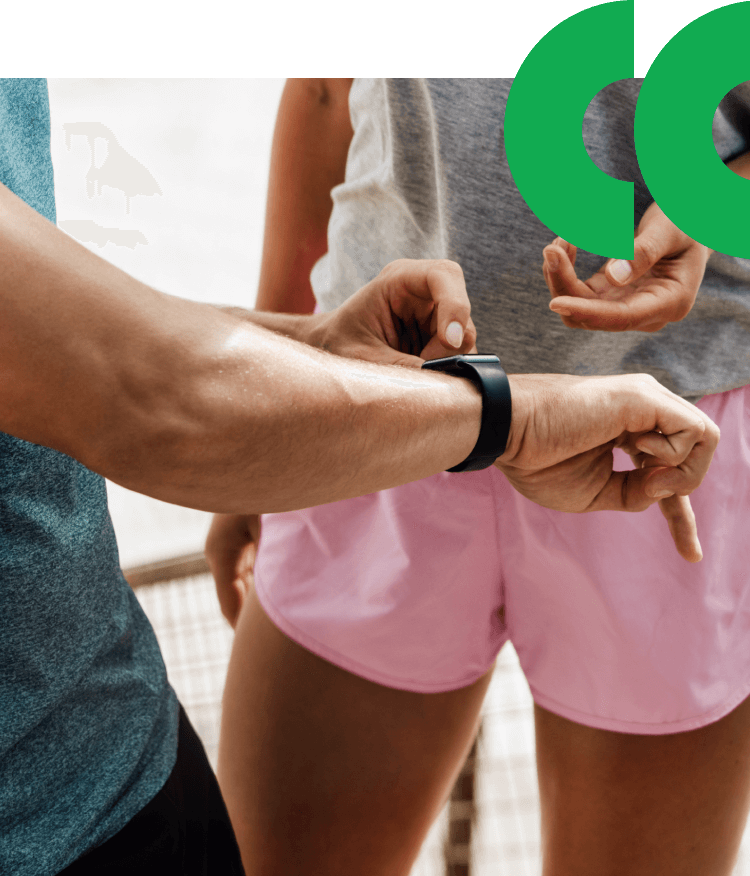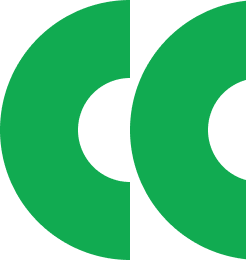 Train anywhere with your Apple Watch
The Joggo running app on your Apple Watch
Leave your phone at home and easily track your runs with the Joggo running app on your Apple Watch.
Heart rate zone guidance
Track your heart rate as you run – so you know exactly when to slow down or speed up for the best results.