Advertorial
Eat healthier – run better
So, you've finally decided it's time to become the better version of yourself? Kudos to you, you're in the right place!
Combine running with a clean eating plan and get in shape the healthy way. We understand that everyone's journey is different, that's why we focus on YOUR goals, offering a personalized meal plan tailored to your food preferences, allergies, and health.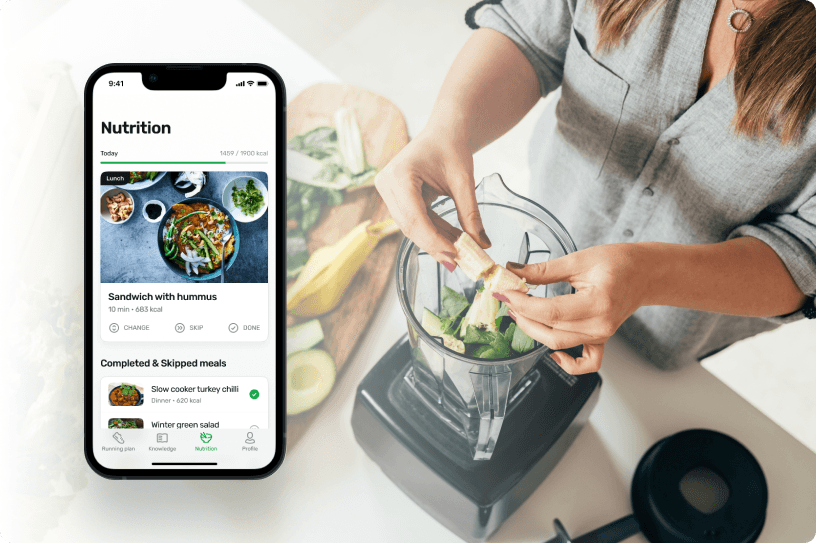 To help you improve your body shape and performance, we have developed the greatest weight loss guide that considers your body characteristics, metabolic state, and lifestyle. With this guide, we make sure your first steps in the weight loss path are effortless.
How do we make your personalized eating plan? Well, we will ask you to tell us more about your body, allergies, movement, and food preferences. Based on this data, we will create your profile summary and provide the best nutritional plan tailored for your weight loss goals.
Your plan will include nutrition tips, easy-to-make everyday recipes, and educational articles. But that's not it! You will also be able to track your progress in the app, celebrate victories, and keep your motivation game on top.
Start your journey
today
Select your running program's type: