Personalized running training app
Love From

the First Run
With the Joggo app, no two running plans are alike. Our running programs are created by elite coaches and tailored to your personal needs. Made for
beginners
Beginnings are always the hardest. We combine your needs and behavioral science to make running work for you and your goals – from day one. Welcome to the future of running.
Personalization
You're unique, and your running plan should be too. We combine your lifestyle, health, big data, and science into an ecosystem to create a personalized running plan based on your needs and goals. Education
We believe that knowledge is the key to success. With your personalized plan, you get educational articles on injury prevention, nutrition, breathing techniques, and more – the right information when you need it the most. Motivation
Whether you are lacing up your shoes to head out on your very first run or lacking the motivation to complete a longer distance, we'll be right here with you to support and help you keep going.
Inside the
Joggo app
A simple way to a personalized running
Personalized training plan
Created by elite trainers and based on your personal needs and goals.
Weight loss tracker
Weight loss tracker assists you in weight control and helps you lose weight or reach your weight goal faster.
Workouts
No-equipment running workouts and easy-to-follow warm-up and cool-down routines.
Personalized meal plan
Nutrition plays a crucial role in training and well-being, so we provide a meal plan tailored to your food preferences, allergies, and health.
Running tracker
Our app enables GPS tracking, distance, speed monitoring, and activity history to track your free runs as well.
Treadmill mode
The app works with every running surface you prefer. Even on the treadmill.
Audio guidance
Joggo guide is a listen-as-you-run audio tool. Guiding you from the warm-up through the run.
Educational content
Science-based daily tips to avoid common mistakes and reach your goals faster.
Running can be
life-changing
Facts speak for themselves – when you become a runner, it changes your life and improves well-being.
Live longer
Research shows that runners have about a 23–30% lower all-cause mortality rate than non-runners.
Lose weight and keep it off
Running burns about 100 calories per mile. That's more than most other activities because running involves continuously moving your entire body weight.
Improve mental health and reduce depression
Studies show that running releases feel-good endorphins and other natural brain chemicals that enhance your sense of well-being and alleviate depression symptoms.
View sources
Our story
My whole life, I couldn't understand why people enjoyed running until my brother challenged me to a 10k run. The clear deadline meant no backing out; the time was set, and so was the distance.
This first challenge gave me unbelievable drive and motivation to push myself further. My body felt exhausted, but my mind was clearer than ever. I knew that if I could run this 10k, I could do anything I set my mind to.
I became a running preacher. My friends started joining me on runs; I'd instruct them on basic running rules, help set goals, and create training plans. Not long after, they began applying my methods to complete their marathons and beat personal bests.
It didn't seem enough to inspire my friends and family only. I set out a mission to help as many people reach their running goals. Today I'm thrilled to present the Joggo running app we created together with elite running coaches and experts.
Whether you aim to run your first 1k, lose weight, or hit personal bests – our Joggo's personalized programs will guide and inspire you on every run of the way.
You can do anything you set your mind to
Joggo Founder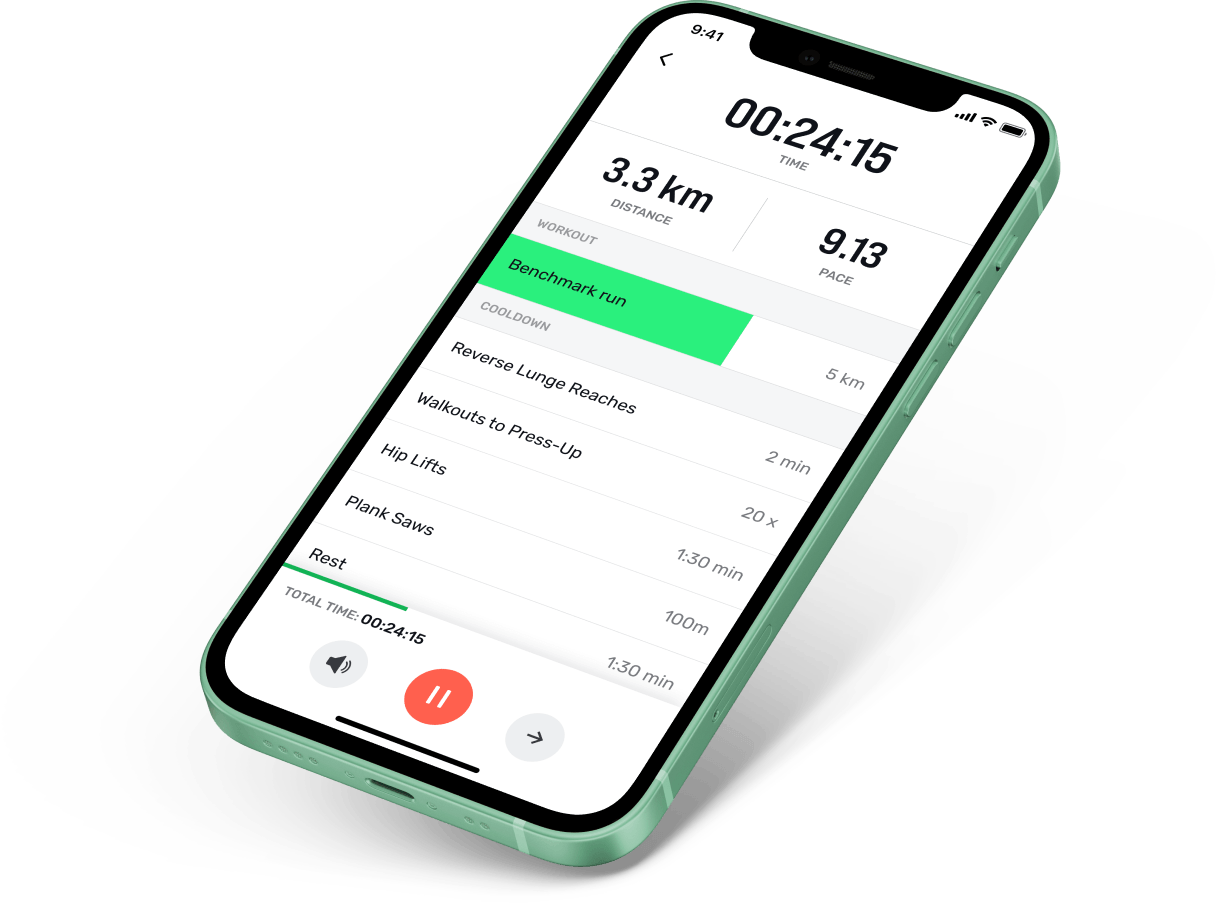 Start your journey
Today
Take a free, 1-minute quiz created by experts to get your personalized running program and diet.